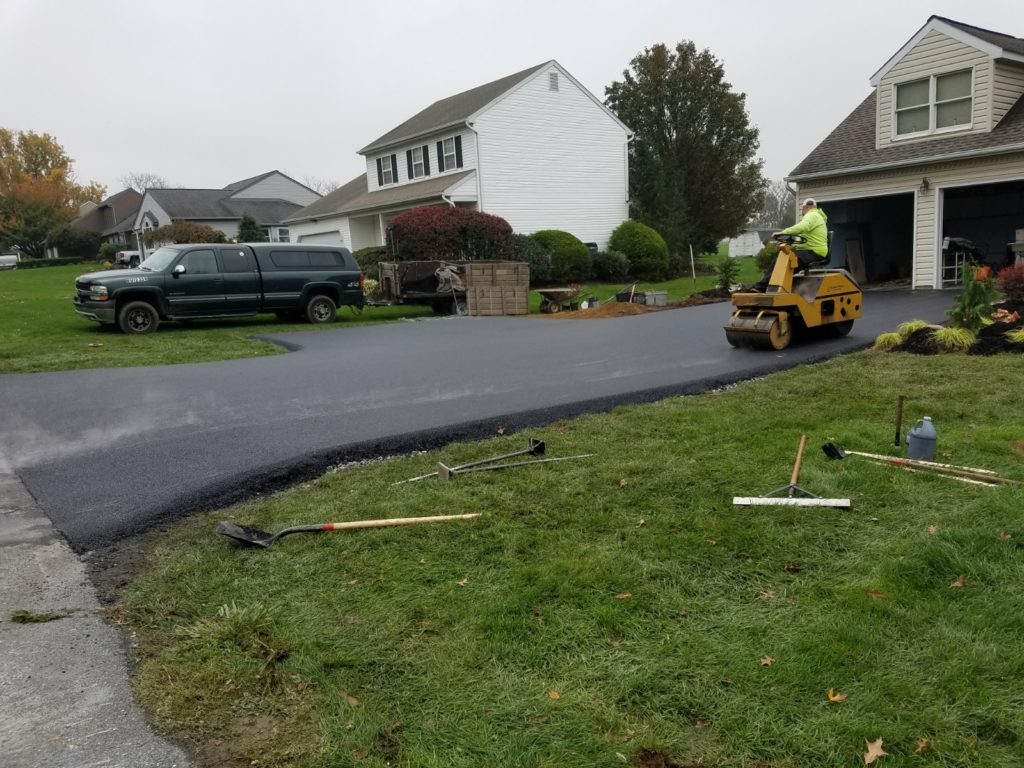 4 Cost-Efficient Paving Material For Your
Driveway
Your driveway is not just a place to park your car but it can also enhance the aesthetics of your landscape. But, it is important to choose the right paving material and maintain your driveway in good condition. If you have a large driveway, then paving it on a limited budget can be difficult.
You should look for paving materials that are cost-efficient as compared to others. While choosing any paving material, you should keep the durability of paving material in your mind. A little more initial investment can prevent you from future expenditure on repair and maintenance.
Here, in this article, we are going to discuss four types of paving affordable material:
Rustic Gravel
The gravel paving material of one of the most affordable paving options for your driveway. This paving material can provide a rustic look to your driveway and it looks good with cottage style houses.
Moreover, this paving material can be installed easily and quickly. But, the important thing to consider that the gravel driveway needs careful installation and high-level maintenance. It is required to excavate the area at least 1 foot down.
Also, it is important to compact the subgrade to form a solid driveway base. To stop the growth of weeds through gravels, landscaping mesh should be laid down. It is required to install a base and edging material before start paving with gravel.
The base material is usually comprised of crushed stones. Always keep in mind that the base material you will choose will affect the overall paving cost of a driveway.
For instance, if you choose plastic of wooden edging, then it will reduce your expenditure as compared to other base materials. Also, wood and plastic are durable enough. If we talk about the stone edging, then it is a durable but costly material.
Durable Asphalt Material
The asphalt paving material is cost-efficient and durable as well. In the case of gravel pavement, you have to excavate material before starting the installation process. In the case of an asphalt driveway, you have to form the basement with the recycled asphalt and after that finally pour the layer of hot asphalt over the basement.
In the end, compact the pavement with a heavy-duty roller. The asphalt pavement is highly durable and capable to handle a huge volume of traffic. But, if we talk about the visual appeal, the asphalt pavement is good as compared to a gravel driveway.
Its solid black color looks amazing and works well with any type of house. You can also make it colored, but it will significantly enhance the driveway paving cost. The asphalt driveways have a long lifespan. But, it is required to reseal them after two to five years.
Seal coating will prevent it from breaking down. The driveway paving Sydney contractors recommends choosing asphalt for your driveway because it is cost-efficient and durable as well.
Elegant Tar and Chip
A tar and chip paving material is a cost-efficient paving option and it has good visual appeal as compared to the asphalt driveway. First of all the driveway area is excavated and graded. After that, the base layer is formed and finally, hot liquid asphalt is poured over the basement.
After that one or two layers of crushed stone are poured at the top and pressure is applied to push them down inside the asphalt. The cost of your driveway is based on different types of stone you choose for pouring at top of the asphalt layer.
The last layer will make your driveway visually appealing and it has a long lifespan as well. The last layer of stone will make your driveway surface rough and also provide more friction to make it safe from accidents. Usually, the lifespan of your driveway is 10 years and it does not require resurfacing just like in asphalt driveway.
Low-Maintenance Concrete
This concrete paving material is widely used for driveway paving because it is cost-efficient and it does not require a high level of maintenance. Just like other driveway paving material, it is important to excavate and compact the basement before starting the installation process.
This will make sure that there is good support for your concrete layer and your entire driveway will have a uniform thickness. If the soil under your driveway is soft, then you should form the layer of gravel or crushed rock basement to ensure the solid foundation of the driveway.
The wire mesh over the basement will help you to make your driveway strong enough to handle heavy traffic. After that, the concrete layer is poured over the basement and spread with a bristled broom. If you want to have a more decorative appearance of your driveway, then you can choose stamped concrete. But, it will increase the cost of the pavement.