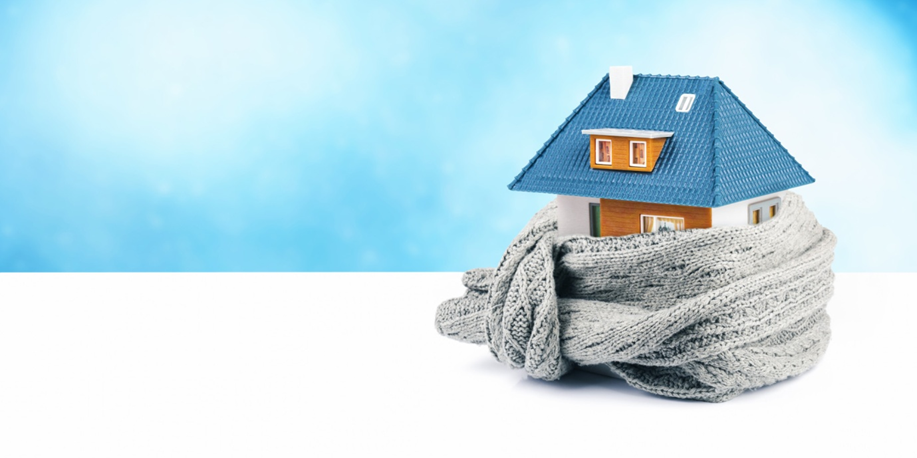 Cold Weather Tips for Home: Everything You Need To Know
When the cold months of winter arrive, it's important to make sure that your family and your home are protected.
Before the temperatures dip too low, you should take a few precautions and make some plans to get your house prepped for winter.
Read on for a list of helpful cold weather tips for the home that will keep your property and your loved ones safe until spring arrives again.
Make Sure All Windows and Doors are Insulated
Gaps and drafts in windows and doors can cause super-cold air to seep into your home. Not only is a drafty house uncomfortable, but it's also going to make your energy bills skyrocket which can strain your budget.
Check all of the doors and windows throughout your home and look for signs of light coming through around the frames when they're closed. If you see light or even feel the air coming in, it's time to re-insulate them. Don't forget to check things like skylights and bay windows, too.
There are several ways you can insulate windows and doors, and weatherstripping is one of the easiest methods. If the "damage" or draft is minor, patch the area with some quality caulk and allow it to dry for a quick fix.
Shrink film is another excellent option that will keep all doors and windows well-insulated. This product features a thin plastic sheet that's applied directly to the glass when you heat it with a hairdryer. The film stays tight all winter to add another layer of warmth and can be removed later with basic rubbing alcohol.
Cold Weather Tips for Home: Trim Those Trees
Heavy ice and snow can cause tree branches to become weighed down. If those branches are hanging over your home, they can snap, fall, and wreak complete havoc on your property.
Look for dead branches on all of the trees near your property, and trim them back before winter arrives. Even if the branches aren't dead, you should still cut them if they're longer and starting to reach out over your roofline.
A good rule of thumb is to make sure that all branches are at least three feet away from your home. Now is a good time to trim hedges and other plant life as well so it doesn't attract pests and entice them to come closer (or even come inside) to your property.
Examine the Fireplace
One of the most important cold weather tips for a home with a fireplace is to do a visual inspection before winter hits. If the fireplace is damaged, clogged, or leaking, it will be much worse during a snow or ice storm. Now is also a good time to confirm that your fire and carbon monoxide detectors are working correctly.
Start by inspecting the fireplace from the outside and make sure the chimney cap is in good condition and that all of the bricks and mortar are in place. The flue liner should be visible above the chimney crown, and the entire thing should be completely plumb with no signs of it leaning to either side.
Your roof flashing should be tight against the chimney. If the flashing looks loose or damaged, it's crucial to either repair or replace it now, as flashing issues can cause roof leaks and other problems when it rains or snows.
Check the chimney and fireplace indoors and confirm that the flue damper opens, closes, and seals the way it should. Make sure there's nothing "hiding" inside your chimney like a bird's nest or other objects that shouldn't be there. Your fireplace should have no cracks or missing mortar.
When in doubt, you can contact a local professional and have them perform an inspection. If you have a gas fireplace, just make sure the glass doors are in good shape. Check the shut-off valve and igniter and make sure all gas logs are in the correct position before you fire it up.
Check on Your HVAC System
Of course, it's vital that your home's heating system is working properly when winter arrives. Research an online heating and air conditioning guide to determine what you should look for and to confirm that your system is in good shape.
Winter is also a great time to go ahead and change your air filter. Ideally, filters should be changed every 30 days to keep your system running optimally. Some filters last for 60-90 days, so check the manufacturer information to confirm.
Turn up your thermostat and close all windows and doors to ensure that the heat is working the way it should. If it seems like the system is struggling or if it's not heating up, you may need to contact a local HVAC service and repair company for help.
If you notice a slight burning smell when you turn on the heat, don't panic. This is completely normal and is typically from burning dust that has accumulated over the summer. Any issues with your home's heating system should be addressed as soon as possible so you can stay warm.
Protect Your Home Today
Keep these cold weather tips for home in mind so you can be prepared before the chill of winter arrives. With a few simple inspections and a bit of planning, you'll enjoy a safe, warm home throughout the winter months.
For more great tips and articles about home improvement, real estate, home decor, and more, visit our website today!