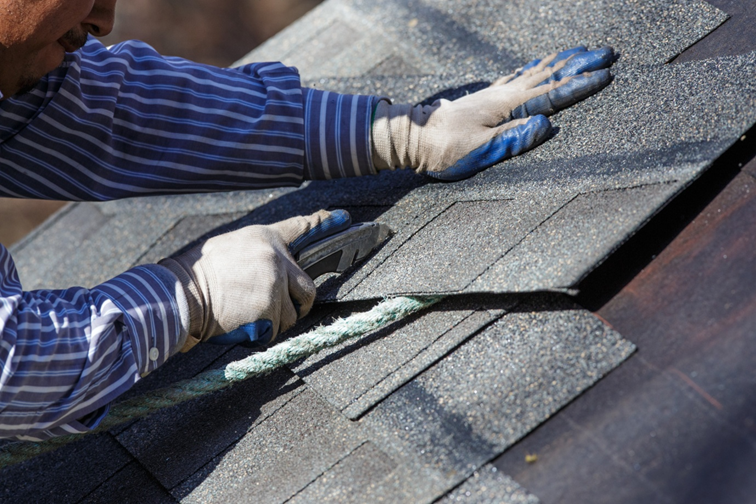 How Do I Prepare My Home For a Roof Replacement?
Your roof is your home's first line of defense against the elements and it sees tons of wear and tear every day. Though the materials can last for about 20 years with routine maintenance, you'll eventually need to replace the roof entirely.
Before you schedule a roof replacement with your trusted roofing contractor, you need to make sure your home is ready for the project.
If you've never gotten a roof replaced, you likely aren't sure where to start. The sooner you can prepare your home for the project, the easier it will be for your roofer to get things wrapped up quickly.
Here are a few key tips to help you get your house ready before the big day.
Make Sure You Need a New Roof
Before you start taking the necessary steps to prepare your home and yard for a roof replacement, make sure you need one in the first place. Remember, just because a roof is old doesn't mean that it's not in good condition.
You may be able to put off the replacement for a few more years if you take care of routine maintenance tasks.
Get your roof inspected by a licensed roofer. Pay attention to what they say about the condition of the roof and the types of repairs that need taking care of to keep your home in good shape.
If they think that a full replacement is the best option, listen to them. However, if they suggest a few minor repairs or tell you that the roof is in good condition, you should be able to put the replacement off.
Get Roof Replacement Estimates From Several Roofers
When you're dealing with a full roof replacement, you'll need to find the most affordable and reliable roofing expert to handle the job. While a DIY roof replacement may save you money upfront, there's always a chance that your roof repairs won't hold up over time. If this is the case, you risk costly repairs down the line.
Instead, take your time to shop around and get quotes from several local roofers. Pay attention to the types of materials they use, the guarantees they offer on their work, and the prices they charge for the replacement.
As a general rule, you'll want to choose the professional that offers you the best balance between quality workmanship and price. Opting for the lowest bid often means you'll get inferior quality workmanship and may have to deal with more extensive repairs in the future.
Clear Your Yard of Decorations and Clutter
Roofers need to have easy access to your roof. This means you need to clear a space for them to work and store the tools they need throughout the job.
Before they arrive, clear your yard of any decorations, lawn furniture, games, and clutter. Store it in a part of your yard away from the house or in the garage if possible.
This will protect your belongings and reduces the risk of damage due to dropped tools and roofing materials. Once the roofers finish, you can put everything back out without issue.
Cover Your Bushes, Shrubs, and Garden Beds
If you're like most homeowners, you take great pride in your landscaping. While your roofers will do everything they can to reduce the risk of damage while they're working, they can't eliminate that risk entirely.
Falling roofing shingles, nails, and tools can damage or destroy your garden beds if you're not careful.
Instead of leaving things up to chance, cover your delicate landscaping features with tarps to protect them. This way, the impact from any dropped items will get spread out over the tarp. Once the replacement wraps up, you can uncover your plants without fear.
Let Your Neighbors Know What's Going On
Roofing work can be loud and disruptive for everyone on the block. Though you don't have to, it's helpful to let your neighbors know what's going on before the roofers arrive.
When they have the chance to prepare themselves mentally for noise during the day, they'll be less likely to complain or feel frustrated with the work going on. You'll end up preserving your relationships with your neighbors in the long run.
Take Pictures off the Walls
It's normal for roofers to hammer heavily while they're working. This is because the shingles and roofing materials rely on nails to hold them into place. If they're not fastened correctly, they can come loose and leave your home exposed to the elements.
Unfortunately, the vibrations caused by the hammering can carry through the attic and into the rest of your home. If you have pictures and artwork hanging on the walls or decorations set on shelves, take them down.
Store them at ground-level in a safe spot. This could be a closet or a guest room where people won't damage the items easily.
Find a Way to Keep Kids and Pets Distracted
If you have pets or small children in the house, the noise from the roof replacement can be overwhelming. This means you'll need to have a plan in place to keep them safe and distracted while the roofers are working.
Keep pets indoors or board them for a few days to keep them safe from stray roofing materials and to reduce their feelings of anxiety. Find activities that kids can enjoy while workers are making noise or take them to the park away from your home.
Whatever you choose, even minor distractions can go a long way toward keeping those you love happier while your contractor replaces your roof.
Now You're Ready for Your Roof Replacement
Getting a roof replacement is a great way to protect your house for years to come. Just make sure to keep these tips in mind before the appointment.
When you take the time to get your home and your property ready for the appointment, your roofers will be able to install a new roof faster. The faster they can wrap things up, the sooner you can get back to life as normal.
Keeping your roof in good condition is the best way to prevent leaks and water damage in the future, but it's not foolproof. Check out our latest posts for more tips to help you keep your home in good condition with ease.