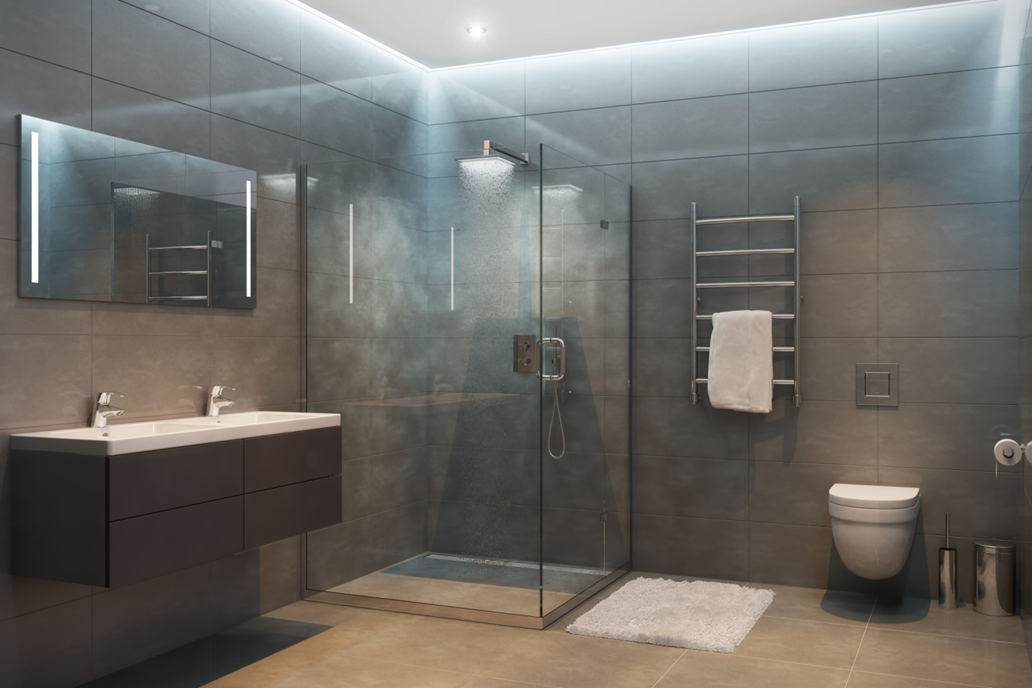 Top 7 Best 2020 Bathroom Trends for Your Remodel
Are you growing tired of your uninspiring bathroom? If your bathroom looks straight out of 1990, it's probably time to consider a remodel—styles and designs have completely changed in recent years, giving homeowners plenty of amazing ways to improve their home.
Your bathroom should be a relaxing, serene place where you can unwind with a bath or enjoy an invigorating shower. But if your current bathroom isn't delivering, it may be time to remodel.
So, what are the 2020 bathroom trends? If you're ready to improve your bathroom, keep reading to find seven of the top trends in bathroom style for 2020 and beyond.
1. Vintage Touches
They say everything old is new again, so vintage touches are a stylish and memorable way to update your bathroom.
One easy way to do this is by adding brass or copper fixtures or faucets. They look old-fashioned, but also elegant, giving your bathroom a beautiful flair.
Claw-foot soaking tubs are another way to incorporate this trend. When you remodel your bathroom, you don't need to actually install a vintage tub—there are plenty of brands that create new baths designed to look older.
2. Sleek Industrial Grey
For years, white and cream were the go-to colors for bathroom design. However, homeowners are starting to tire of this bland look, and one of the new bathroom trends in 2020 is grey.
Grey is sleek, modern, and impressive, making your bathroom look more like a five-star hotel than a home bathroom!
You can create the stylish grey industrial look with tiling, grey marble, or even with a fresh coat of paint. An industrial concrete sink is perfect for the bathroom as well, as it's eye-catching and different.
3. Standout Tubs
If you have space, you can't beat an oversized feature tub. A big soaking bathtub will be the feature point of the room, attracting attention.
It's not only stylish, but it's amazing to relax in a big bathtub after a stressful day. Some homeowners are even going for unique shapes with their tubs, such as circular.
The right tub can completely change the aesthetics of your bathroom, so don't be afraid to try something out of the ordinary.
If you're more of a shower person than a bath one, the trend with showers is to go oversized and open. A spacious shower with a rain shower head looks beautiful and will turn your morning shower into a relaxing oasis.
4. Bring Technology Into Your Bathroom
One huge home trend at the moment is smart home technology—home appliances that you can control via your smartphone. For a truly modern bathroom, consider adding some smart tech.
It's a lot of fun, but it also adds plenty of convenience to your home. With smart home tech, you can add amazing features to your bathroom like touchless faucets, mood lighting, waterproof TVs, or refrigerated cabinets for medication.
Lighting can also be controlled via smart home tech. Want to dim your lights while you're in the bath? It can be done!
5. Add Pops of Color
Another fun bathroom trend is adding a bright pop of color. You don't want your bathroom too colorful, as color can sometimes overpower a small room, but a small amount of color gives the bathroom energy and cheeriness, which is great when you first wake up in the morning.
You could paint a feature wall, install a brightly colored bathtub, or a framed mirror with a bright border. If you're not ready to commit to color yet, an easy way to try it is with brightly colored towels, a shower curtain, or a bath mat.
Look for bright yellows, pinks, teals, or eggshell blue, all popular colors in 2020.
6. Out of the Ordinary Tiling
Bathroom tiling doesn't need to be square and white! This has been the default for bathroom design for years, but in 2020, homeowners are getting more creative with their style.
You can mix and match tiling in the bathroom, as you'd do in the kitchen with a splashback. With fun tiles, you can create a focal point for the room, which is sure to be more fun than typical white tiles.
At the moment, hexagon and scallop-shaped tiles are popular, creating a unique and fun look. You can also use printed tiles to create mosaics or inventive designs.
7. Plenty of Storage
Sometimes, it feels like bathrooms just don't have enough storage. As a result, you're left with small bathroom vanity drawers that are jam-packed with junk.
When it comes to your new bathroom remodel, give some thought to your storage needs. With so many cabinet and countertop designs, you may be surprised to learn that you can have both form and function.
Your bathroom remodel is in your hands, so think about creating custom shelving, drawers, or hooks that you can use to suit your lifestyle.
Use These 2020 Bathroom Trends to Inspire Your Remodel
With so many 2020 bathroom trends to think about, you have plenty of options when it comes to creating your new look. Use the ideas above to start brainstorming, working out an idea in your mind of how you'd like it to look.
Then, start researching architects or designers in your area who match that style and can help you bring your new bathroom to life. Most bathroom renovations can be done fairly quickly, so before you know it, you'll be enjoying your beautiful new space.
Did you find this article helpful? If so, please read on for more helpful and engaging content.